Like an idiot, I decided that this year would be the year I would set myself a Goodreads challenge and read at least a hundred books. I've read eighty-one books so far (including picture books and short stories. I have no shame.), and wanted to figure out a way to review some of them without actually writing any reviews. Then I read these ten-word summaries over at The Quiet People and decided to try some of my own, because it's an awesome idea. Here we go (warning: some of these summaries might be spoiler-y):
Artemis Fowl by Eoin Colfer: A twelve-year old criminal mastermind holds a fairy for ransom.
Batman: Gotham by Gaslight by Brian Augustyn: Batman tracks down Jack the Ripper in a Victorian Gotham.
A Monstrous Regiment of Women (Mary Russel & Sherlock Holmes #2) by Laurie R. King: Mary Russel and Sherlock Holmes get married. To each other.
Bloody Jack by L.A. Meyer: Cross-dressing, pirates, and true love while in the Royal Navy.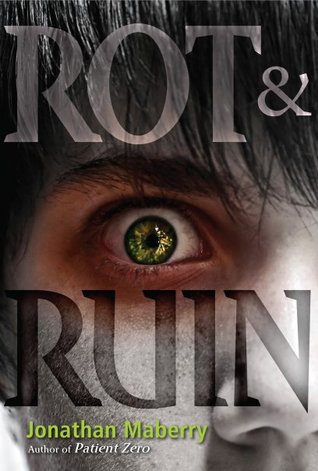 Watchmen by Alan Moore: Superheroes in crisis, alternate history, and murder. Lots of murder.
Batman and Son by Grant Morrison: Meet Damian Wayne. He's a twit. Batman battles ninja were-bats.
Rot & Ruin by Jonathan Maberry: Zombie hunters rescue a redheaded girl from other zombie hunters.
Still Star-Crossed by Melinda Taub: Rosaline falls for Benvolio, and Prince Escalus falls for Rosaline.
Godspeed by Charles Sheffield: Treasure Island in space, without aliens. (And without a heartwarming theme song by John Rzeznik.) Could have been better.
Habibi by Naomi Shihab Nye: Moving to Israel is tough, especially when you're a Palestinian.
What have you been reading lately?